The Riverside Roar – February 8, 2021
The Riverside Roar is our weekly newsletter to inform our families of all the great things happening at school. Newsletter is personalized with information from your child's teacher. 
Download The Riverside Roar for the week of February 8, 2021 (PDF)
Save your scholar's seat by re-enrolling today!

Each student who returns their form and proof of residence by March 3, 2021, will receive a long-sleeved Riverside shirt that can be worn to school!
Parent-Teacher Conferences
Please see the link below to sign up for parent-teacher conferences. Teachers are available on Thursday, February 25, from 4:00 P.M. to 7:00 P.M., and on Friday, February 26, from 10:20 A.M. to 3:20 P.M. The allotted time for each conference is 20 minutes and will be held virtually through Canvas. Use this link to select times: http://bit.ly/3cNFJuy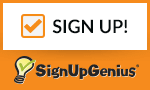 If you need assistance in scheduling, call us at 513-921-7777.
Grab and Go Meals
Hybrid students will bring meals home every Wednesday.
Online families may pick up meals by pulling up to the kitchen door on the east side of the building. Pick up is on Thursdays from 12:00 P.M. to 1:30 P.M.
Upcoming Events
February 1 through March 3 – Reenrollment Incentive
February 15 – Presidents' Day – No School
February 25 – Parent-Teacher Conferences
February 26 – Parent-Teacher Conferences – No School for Students
---
Kindergarten and First Grade
Miss DeLong 
vdelong@acariverside.com
Hello! This week the Kindergarten class will be focusing on the letter Q for English. They will practice writing it, and read a book titled The Queen. Ask your child about any new Q words they learned from the book! In math, Kindergarten will learn about picture graphs! The 1st graders will focus on -ar words such as far, car, star, etc. In math, 1st grade will continue to add and subtract as well as get a feel for gathering information, and greater than, less than, equal to signs.
Ms. Zwirgzdas 
azwirgzdas@acariverside.com
I hope you had a good week, even though it was fairly short! This week both kindergarten and first grade worked on solving word problems in math. In English we worked on words that end in -ing,-ang, and ung. Students have also started to learn about what is an organism in science. They are very excited as soon we will be getting a few tad poles in our class to follow the life cycle!
Second Grade
Ms. Patton
lpurvis@acariverside.com
Second grade has been doing great things this week. We have been learning about bonus letters and glued sounds.  We are blending and reading words with glued sounds and spelling words with bonus letters.  We are also learning how to make a Venn Diagram by comparing two texts.  In math we are learning how to tell time from an analog clock.  Also continuing three digit math problems. We know how to relate 10 more, 10 less, 100 more, and 100 less to addition and subtraction of 10 and 100. We are enjoying reading daily together out loud. One of the things we read about this week was solid and liquids.  A new update: Students will be taking their computers home now every night and then in the event that we have a snow day they can learn online. Have a wonderful weekend!  Let me know if there is anything I can do to help your student thrive here at Riverside!
Third Grade
Mrs. Apperson
wapperson@acariverside.com
We've had a great week learning in the 3rd Grade! In social studies, each day we will read about a new important person in Black history such as, inventers, civil rights activists, and artists and musicians who have contributed to American society. In academics, the class took on-line assessment tests to determine what reading and math levels they are currently on. Our class scored on an average (some grade level, some lower) in both reading and math. In English Language Arts we're learning about how to interpret informational text from maps, charts, and in reading non-fiction materials. In math we're learning about geometry, reviewing subtraction with regrouping, and mastering and using the multiplication table. In science, the class is studying how to conduct experiments, and about vertebrates and invertebrates. Special note! Riverside is sending your child's computer home with them on Thursday 2/4/2021. We're expecting cold weather, and to ensure learning to continue we'll be assigning work for remote learning if there is a snow day. The class is responsible to take good care of their computers while they have them at home. I look forward to connecting with you on the phone, by e-mail, and on DoJo.
Fourth and Fifth Grade
Ms. Kenner 
akenner@acariverside.com
This week 4th and 5th graders are working on Opinion Papers. They are writing 5 paragraph essays about something they feel passionate about. In Science, both grades are learning about light! In Social Studies, 5th grade is learning about Spanish Expansion and 4th grade is learning about the consequences of the Revolutionary War. In math, 5th graders are working on multiplying whole numbers by fractions, while 4th grade works on angles and measurements.
Middle School
English Language Arts
Ms. Brents
adbrents001@acariverside.com

All classes are working on writing multi-paragraph essays, and great insights were made regarding the content of our essays. This week our focus is maintaining organization, and a strong central idea while adding length to our essays.  The sixth grade will be working on standards R.L.6.1 and R.I.6.9, seventh R.L.7.1 and R.I.7.9, and eighth grade will be working on standards R.L.8.1 and R.I. 8.9. Additionally, the middle school will be sending out midterms this week, so be on the look out for those!
Math
Mrs. McConnell
mmcconnell@acariverside.com

This week in middle school math… Students have been working hard third quarter. I can't believe we're half way through the quarter already! With the possibility of snow days this semester, it is important for students to continue their daily math practice, even when they're at home. Students have access to some great online math practice with iReady, IXL, and brain pop! Please let me know if you have questions about how to log in. 6th grade is working on finishing up a module about math operations with decimals. 7th grade is finishing up some lessons about scale and scale drawings. 8th grade is working on graphing lines and linear equations. Ask your student about their Math, parent newsletter!! If you have any questions please let me know.
Social Studies
Ms. Charley
mcharley@acariverside.com

This week in social studies, the 6th grade learned about maps and geography. Next week, they will start their standard on prehistory and focus on Stonehenge. The 7th grade finished their standard on the Middle Ages this week and started their standard on Africa (finally, somewhere that isnt Europe!) The 8th grade continued to learn about the revolutionary war and the differences in the war from the north and south. Next week they will learn about how Americas government was debated and created. I hope everyone has a great weekend!
Science
Mr. Voegele
SMVogele001@acariverside.com

Good day Riverside Academy! Wow with snow days and the days I have had to take off being Daddy to my kids sometimes I feel like I don't know if I am coming or going.  That being said I will be out Tuesday the 9th for my sons very important doctor important.  But also next Tuesday the 8th grade has another round of mastery tests.  I will have them available for them before I leave Monday night or Tuesday morning.  Do your best guys. Also don't forget everyone has an ELA and Math mastery next week as well.  I was extremely happy with the severe weather pamphlets that were submitted to me. I am still waiting for hybrid and online 7th graders.  Let's keep up on all our work.  So on to next week.  6th grade will be discussing changes of matter (freezing, boiling, condensation,  melting and the like), 7th grade we will continue to look at ocean currents and what causes them, 8th grade we are starting reproduction, genetics and heredity.  This will be a long unit.  At the end of the month we will be doing a genetics lab.  As always stay safe and stay warm this weekend it is going to get brutally cold.  Dress warm for Monday.  Also for you sports fans enjoy the Super Bowl this weekend.  (I wish the Bengals were there).
Intervention Specialists
The special education team has noticed that a lot of the students we work with are not taking the state-wide assessments seriously. Many of the students are rushing through their work. Most of these tests are not for a grade, but the tests are very important. The tests tell us what your student can do and what they need to work on. Many of the middle school students rushed through the tests and in return their scores didn't reflect how well they read and also understand math concepts.
Please talk with your children and let them know the importance of taking the assessment tests, such as the Mastery Assessment, seriously.
Mrs. Bruner   mbruner@acariverside.com     
Mr. Springer  tspringer@acariverside.com    
Mrs. Frohlich cfrohlich@acariverside.com    
Music
Ms. Sargent
hsargent@acariverside.com

This week in Music class, students in grades 2-8 took a trip to Norway to explore the country's music and dance. They also met the famous rapper, Tupac. Kindergarten and first grade students got to learn about the Gong this week. Next week, students can look forward to learning about the highly influential star, Beyoncé.
Physical Education
Mr. Louis
plouis@acariverside.com
My name is Patrick Louis and I am proud to be your new K-8 Physical Education teacher at Riverside Academy! I am certified to teach both Health and Physical Education and prior to this have worked at Finneytown and CPS schools. I have only been here for a week and a half so the first weeks have been dedicated to instilling structure in the classroom with rules and routines. I sent home a syllabus with students that lay out all guidelines about the class and how it is graded. 6-8th grades have been performing their initial assessments that include pushups, shuttle run and the mile. K-5 has been learning structure in the classroom along with mindfulness activities such as yoga and meditation along with some fun running activities.